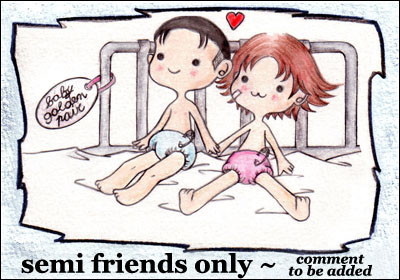 from today this LJ is going semi friends only, this means some of my posts, the most private ones and all the art posts, will be read only by my f-list.
if you want to be added,
please comment here
, but keep in mind i don't friend anymore people with empty LJ and people who don't add me back.
today i'm:

high

Charles Harmison and Yoshiko Wada have saved over 400 lives, please continue to support them as they fight against time and rescue the animals trapped in Fukushima before the winter, there is much work to be done.


From Hachiko Coalition website:
today i'm:

thankful
JAPANESE GOVERNMENT DIDN'T RAISE A FINGER TO HELP AND RESCUE ALL THE ANIMALS IN THE FUKUSHIMA EVACUATION ZONE YET, THOUSANDS OF PETS HAVE BEEN ABANDONED FOR NO APPARENT REASON AND NOBODY IS ALLOWED TO ENTER THE EVACUATION ZONE FOR MORE THAN 25 DAYS.
THIS IS NOT WORTHY OF ANY COUNTRY THAT DEEMES ITSELF CIVIL, PROGRESSED AND EDUCATED AS JAPAN HAS ALWAYS BEEN.
JAPAN'S SYMBOL IS HACHIKO, A LOYAL, BIG-HEARTED DOG WHO WAITED HIS OWNER UNTIL THE END: THIS IS THE JAPAN WE WANT, NOT A COUNTRY THAT ABANDONS ITS ANIMALS TO THE CRUELEST DESTINY
PETS ARE OUR FAMILY! LET YOUR VOICE BE HEARD!
PLEASE READ ARTICLES IN THIS PAGE:
http://hachiko-coalition.org/
http://hachiko-coalition.org/post/5520303032/tell-yukio-edano-to-rescue-animals-now
SEND A MESSAGE, E-MAILS AND TWITS TO JAPANESE GOVERNMENT'S OFFICES:
Ministry of the Environment Government of Japan
Ryu Matsumoto, Minister of the Environment
Godochosha No. 5, 1-2-2 Kasumigaseki
Chiyoda-ku, Tokyo 100-8975, Japan
tel: +81-(0)3-3581-3351
email: moe@env.go.jp
webmail:
https://www.env.go.jp/en/moemail
SOURCE:
http://www.env.go.jp
Noriyuki Shikata
http://jp.linkedin.com/in/norishikata
Deputy Cabinet Secretary for Public Relations/Director of Global Communications, Prime Minister's Office
http://twitter.com/#!/norishikata
Twitter: @norishikata
Prime Minister's Office of Japan
Twitter: @JPN_PMO
http://www.kantei.go.jp/foreign/index-e.html
John V. Roos
US EMBASSY of Japan
http://japan.usembassy.gov/
HERE YOU FIND OTHER ADDRESSES:
http://www.typewith.me/ep/pad/view/ro.laIhzw2Y3Yt/rev.105
ALL OF YOU JAPAN LOVERS, ANIME & MANGA LOVERS, WE CAN'T LET THOSE ANIMALS AND PETS DIE OF STARVATION AND DEHYDRATATION: IT'S CRUEL, GRATUITOUS AND UTTERLY INHUMAN.
today i'm:

aggravated
DOPO TUTTE LE PROTESTE SU FACEBOOK, TWITTER E LETTERE AI GIORNALI, ALITALIA GARANTISCE IL RIENTRO IN ITALIA A PREZZI UMANI. INCAZZARSI E FAR VALERE LE PROPRIE RAGIONI A VOLTE SERVE!!
QUI DUE ARTICOLI:
http://www.repubblica.it/esteri/2011/03/16/news/ritorno_in_aereo_degli_italiani-13674494/?ref=HREA-1
http://www.corriere.it/esteri/11_marzo_16/voli-proteste-alitalia-tariffa-agevolata_42df290e-4fc5-11e0-acff-d18cea4068c4.shtml
************
QUEGLI SCIACALLI DELINQUENTI DELL'ALITALIA E DELL'AMBASCIATA ITALIANA CHE LI SOSTIENE STANNO IMPEDENDO IL RIMPATRIO DEGLI ITALIANI IN GIAPPONE.
IL MOTIVO?
CHI HA POSSIBILITA' DI PAGARE PIU' DI 4000-5000 UN BIGLIETTO PER ROMA PUO' TORNARE, GLI ALTRI NO!!
PROVATE A FARE UNA RICERCA SUL SITO DELL'ALITALIA E GUARDATE LE CIFRE CHE CHIEDONO PER I VOLI
OSAKA-ROMA (A/R) DA 5000 EURO IN SU
OSAKA-MILANO (A/R) DA 3900 EURO IN SU
DA TOKYO HANNO SPOSTATO TUTTI I VOLI SU OSAKA
E' VERGOGNOSO E IGNOBILE!
LA COMPANGIA DI BANDIERA DI UN PAESE, NEL MOMENTO IN CUI L'AMBASCIATORE DEL PAESE STESSO INVITA GLI ITALIANI A LASCIARE IL GIAPPONE, DEVE FARSI CARICO DI RIPORTARLI INDIETRO NON DICO A GRATIS (CHE PER NOI E' FANTASCIENZA) MA ALMENO ALLE STESSE TARIFFE DI SEMPRE!
today i'm:

infuriated
PLEASE DON'T FORGET ALSO OUR LITTLE FURRY FRIENDS NEED ALL THE HELP WE CAN GIVE THEM IN THIS EXTREMELY TRAGIC SITUATION. MOST OF THEM ARE HOMELESS AND HAVE LOST THEIR FAMILY, EXACTLY LIKE PEOPLE.
THESE ARE RELIABLE ASSOCIATIONS TO WHICH YOU CAN DONATE IT DOESN'T MATTER HOW MUCH, IT MATTERS THAT YOU GIVE!
NON DIMENTICHIAMOCI CHE I NOSTRI PICCOLI AMICI PELOSI HANNO BISOGNO DI TUTTO L'AIUTO CHE POSSIAMO DARGLI IN QUESTA TRAGICA SITUAZIONE. MOLTI DI LORO HANNO PERSO CASA E FAMIGLIA, ESATTAMENTE COME GLI UMANI.
QUESTE SONO ASSOCIAZIONI AFFIDABILI A CUI POTETE DONARE, NON IMPORTA QUANTO, L'IMPORTANTE E' FARLO!
~~~
http://japanearthquakeanimalrelief.chipin.com/japan-earthquake-animal-rescue-and-support
(I personally have chosen this one, it's a coalition of 3 japanese groups that protects animals in all japan)
http://www.arkbark.net/?q=en/node/2901
(my bf has chosen this one for its donation, it;s a group with much experience in rescuing and relocating animals victims of disaster)
http://www.worldvets.org/
(non-government organization providing veterinary aid around the globe)
~~~
PLEASE DONATE FOR THE LITTLE FURRY ONES! THEY HAVE ONLY US TO RELY ON!!
PER FAVORE DONATE PER GLI ANIMALI! LORO POSSONO CONTARE SOLO SU DI NOI!
(Thanks to the lovely LJ friends who have sent me these links)
today i'm:

determined
does anybody know a reliable animal rescue fund for animals victims of the earthquake? I want to donate but I don't know who to trust!
http://www.google.com/crisisresponse/japanquake2011.html
VERY EASY AND QUICK, ALL DONATIONS GO TO RED CROSS JAPAN.
IT'S NOT THE TIME TO ARGUE ABOUT OTHER COUNTRIES MORE IN NEED, IT'S TIME TO DONATE AND HELP!
EVERYONE HELPD AND DONATES ACCORDING TO HER/HIS CONSCIENCE, BUT HELPING PEOPLE IN NEED IS ALWAYS MORE IMPORTANT THAN USELESS ARGUING!
SEMPLICE E VELOCE, TUTTE LE DONAZIONI VANNO DIRETTAMENTE ALLA CROCE ROSSA GIAPPONESE.
NON E' IL MOMENTO DI DISCUTERE SU QUALI ALTRI PAESI ABBIANO PIU' BISOGNO DI AIUTO, E' IL MMENTO DI DONARE E DI AIUTARE!
OGNUNO AIUTA E FA DONAZIONI A SECONDA DELLA PROPRIA COSCIENZA, COMUNQUE CECARE DI AIUTARE CHI HA BISOGNO E' SEMPRE PIU' IMPORTANTE DEL DISCUTERE INUTILMENTE.
DONATE AND HELP JAPAN - DONAZIONI PER AIUTARE IL GIAPPONE
today i'm:

determined

I FEEL JAPAN IS LIKE MY SECOND HOME AND THIS TERRIBLE NEWS HURT A LOT, I AM STILL SHOCKED.
JAPANESE BE STRONG, YOU ARE ONE OF THE STRONGEST PEOPLE IN THIS WORLD, I AM SURE YOU WILL MANAGE TO LIVE THROUGH THIS HORRIBLE SITUATION.
MY THOUGHTS GOES TO JAPAN AND JAPANESE PEOPLE WHO ARE LIVING THIS ENORMOUS TRAGEDY.